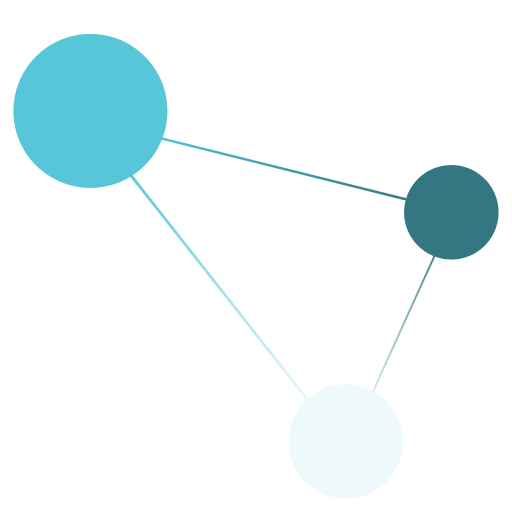 Rewire Through

Regulation and Repair
A collaboration between
Sam Cuming of Here With You Parenting and
Angela Hill of Kinnect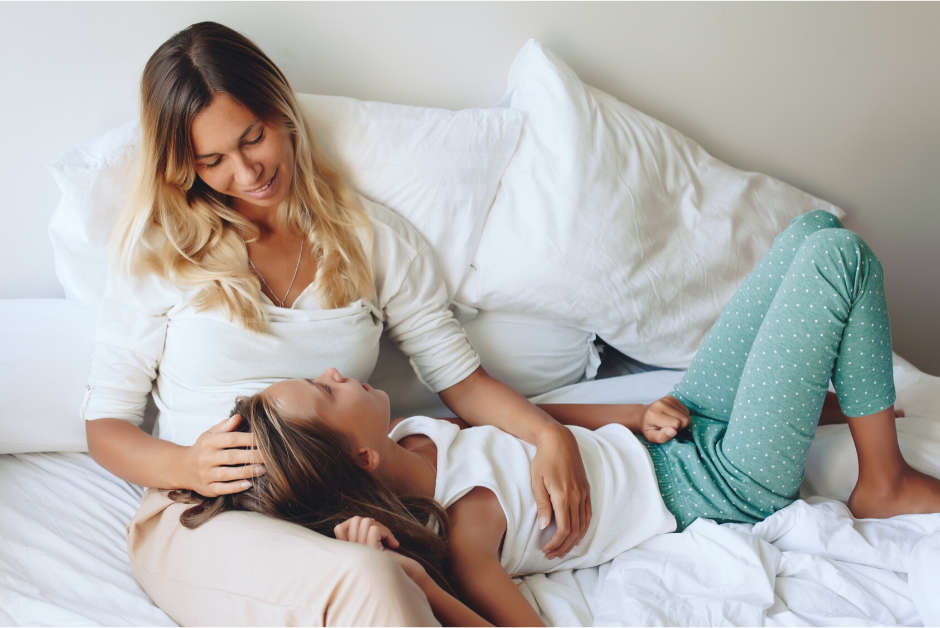 Would you like to feel better about yourself as a parent? More calm and connected with yourself and your child(ren)? More able to function with joy and ease in the day-to-day?
Do you feel like you know about connection-based parenting, you've read the books and the blogs, but you still feel reactive and/or disconnected with your child(ren) more often than you'd like to?
Do you sometimes snap, yell or threaten your kids when you're stressed, and then feel awful afterwards? Or do you get overwhelmed and shut down, and don't feel as present with your kids as you'd like?
Would you like to understand your stress responses and how to manage them, so that you can learn to feel more centered and at ease in your own body, as well as more connected and in the flow with your child(ren)?
There is a way … and it starts with deepening into the neurobiology of connection so that you can:
Understand your child's behaviour and needs better (as well as your own), from a nervous system aware and attachment informed perspective.

Learn how to use your nervous system to guide your parenting, and help your child to regulate their big emotions and behaviours.

Help your children to experience coregulation, so they can become more resilient, and have an easier time as they grow up, and become parents themselves.

Experience more delight and joy with your child, and repair any ruptures in the relationship with ease, so that you can develop a solid relationship built on empathy and authenticity.
Rewire Through Regulation and Repair is a supportive online 8-week group program based on connection parenting, somatic integration, and polyvagal theory that can help you transform your habitual stress responses to your child(ren) with mind-body based and nervous system aware approaches for self-regulation, which will increase your capacity for co-regulation with your child. You will feel more equipped to re-regulate yourself so that you can learn to repair any ruptures through connection and play, to help build stronger and more enjoyable relationships with your child(ren), where you can experience more delight and pleasure.
Program format:
8 live weekly 75 minute Zoom sessions (a free, easy to use, video conferencing program), with a combination of theory and experiential learning. The Zoom sessions will be recorded, so those who are unable to attend the sessions live will be able to view a replay. The regular weekly calls have one set time, but during the 4th week we'll have a check-in call which is intended to be experienced live so we'll be offering several options to accommodate various time zones.
A moderated private and supportive Facebook group, which will be a space for getting to know other participants, sharing experiences, and asking questions about the material presented. We will also share additional resources there to support the main content.
A Google folder where all the recordings, slides, and processes will be easily accessible.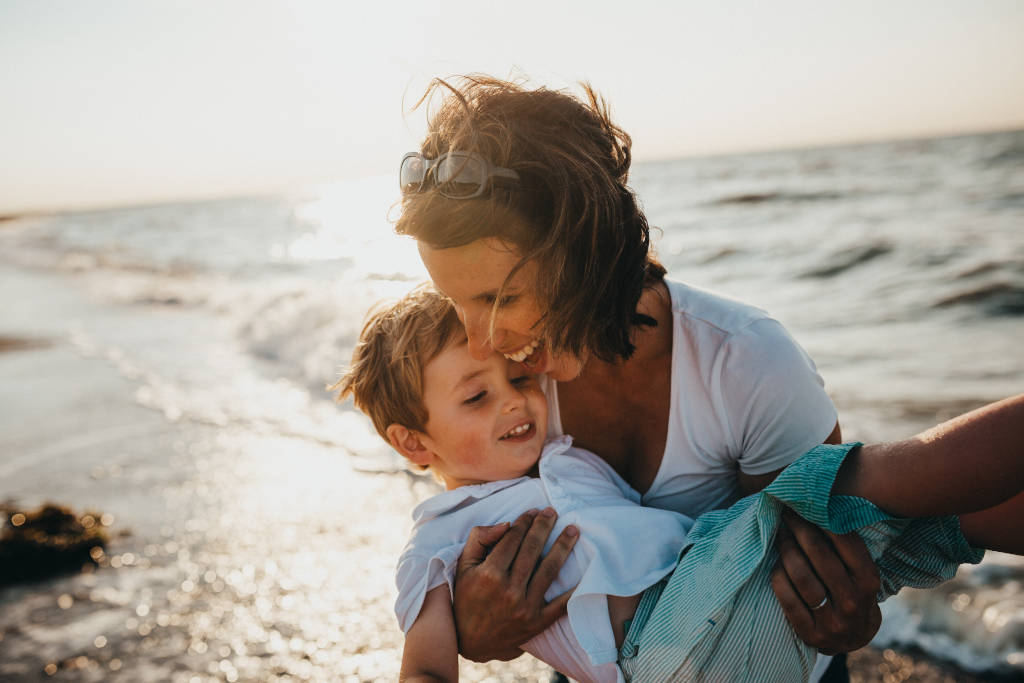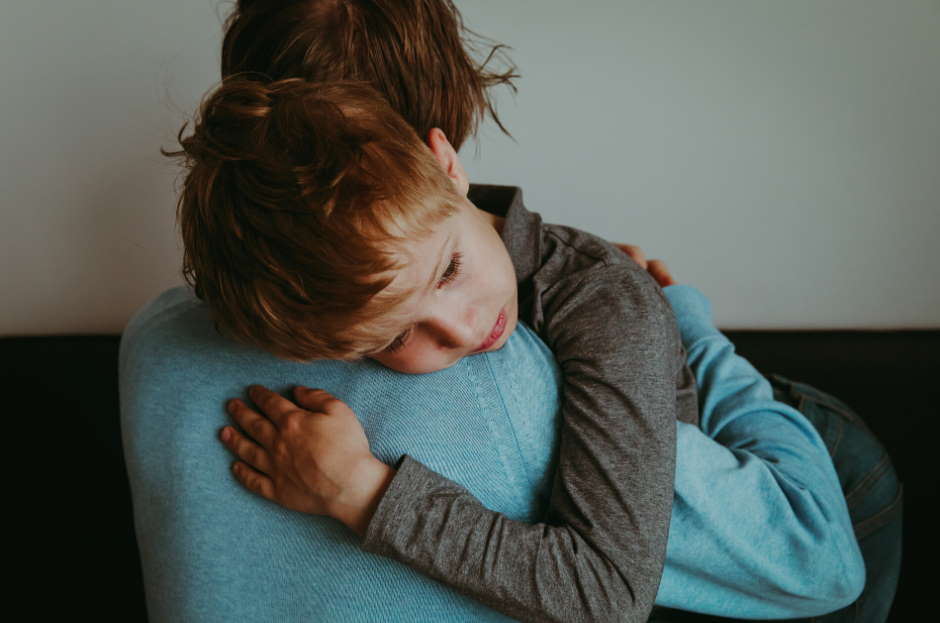 You will learn:
How reactivity with our kids is not really about them or their behavior, but about our stress responses or trauma from the past.
Autonomic nervous system basics (fight, flight, fawn, and freeze), and the Polyvagal Ladder.
Strategies for self-regulation, and how to orient toward safety, connection, and resonance.
How to manage intense experiences, understand and build your capacity, and process through different "channels".
To get to know your internal and external resources, as well as how to make up for the "missing resources" or needs that were not met for you when times were hard.
How nervous systems work in relationship (neuroception), and how to see your child's behavior (as well as your own) as an attempt to regulate and get needs met.
How to co-regulate, and to incorporate this in the day-to-day with your child through presence, connection and play.
How to respond to your child(ren)'s big emotions by being their anchor, as well as what to do when you find that you've fallen in with them.
A process to repair ruptures (when we can't get regulated in time) to build resiliency and a more solid relationship with your child.
How to have compassion for our habitual responses, while proactively rewiring through continual practice as we gently expand our window of tolerance.
How feeling pleasant sensations and delighting in your child can be a resource for healing.
How to gradually have less reliance on potentially less healthful ways of regulating our nervous systems (like excessive caffeine, alcohol, and screen usage).
The weekly Zoom sessions will be kicking off on:
Tuesday 6th October in the US (7pm EDT, changing to 6pm EST from 3rd November, due to end of daylight savings), and
Wednesday 7th October in Australia (10am AEDT) and New Zealand (midday NZDT).
Check here to see what timezone that is for you: https://savvytime.com/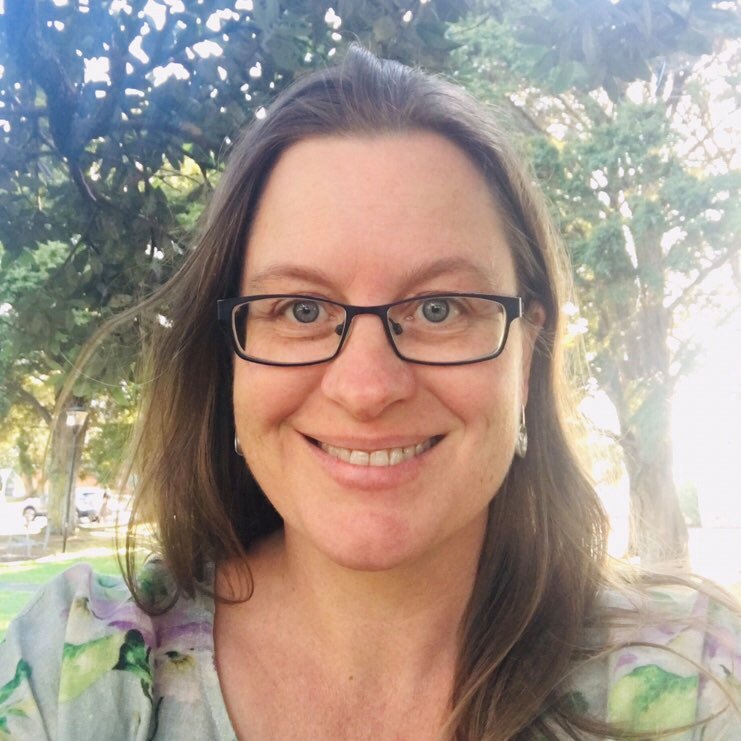 Sam has a background as a psychologist and has been supporting parents with connection based parenting for the last 8 years, having been certified as an Aware Parenting Instructor, and completed the Professionals Intensive with Hand in Hand Parenting. She has a Masters Degree in Clinical Psychology from Macquarie University in Sydney, and has worked as a psychologist in private practice, as well as at an internationally renowned anxiety clinic. She is also a skilled researcher, thinker, and writer, and loves exploring deeply and sharing information in a way that makes it accessible. Since becoming a mother herself 10 years ago, she has dived into learning more about diverse topics, many of which are brought together in her current work, including non-violent communication, attachment, interpersonal neurobiology, mindfulness, compassion, play, laughter, neurodiversity, trauma, reparenting, and polyvagal theory. You can learn more and follow her at https://herewithyouparenting.com/ and https://www.facebook.com/HereWithYouParenting/.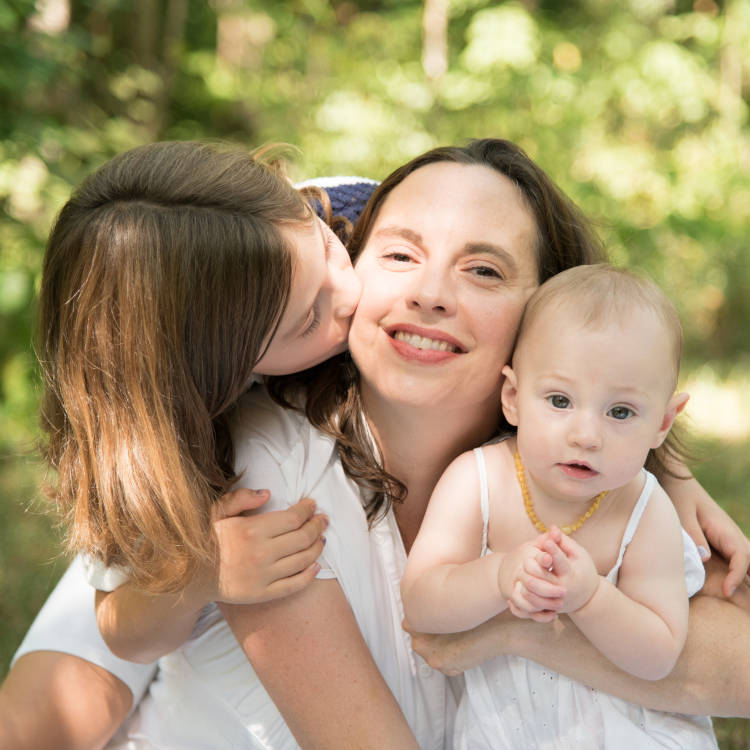 Angela has had a 25 year career helping people feel better in their bodies first as a dance/movement educator and also as a bodyworker. She became a parent and a somatic educator around the same time which gave her unique insight into how experiencing a sense of safety shapes how we embody ourselves. She has since trained as an Aware Parenting Instructor and Heart to Heart Parenting Facilitator and has been supporting parents with connection based approaches since 2010. She is currently in her intermediate year of training in Somatic Experiencing®, an approach to healing trauma through the nervous system. Her work is also informed by her studies and experiences with Polyvagal Theory, The Hakomi Method, Body-Mind Centering® and Biodynamic Craniosacral Therapy. Angela has a BFA in Dance Education from Arizona State University and has dedicated most of her creative and teaching practice to working with diverse populations, using movement and creativity as a tool for community building, inclusion and social change. She is currently pursuing a master's degree in clinical social work. You can learn more and follow her at https://www.facebook.com/Kinnect/ and https://linktr.ee/angelahill.
Testimonials
After this course I felt like a lot of doors were opening to me, doors to a new type of healing and it made me sigh a huge sigh of relief. I can rewire and repair with myself and with my children. Loved it!
Claire
Sydney, AUS
This program gave me some tools to look for what I need, in any given moment, to re-center myself in order to be a more responsive, less reactive parent. If I take care of my emotional needs and re-regulate and modulate my own activation state, I can then tend to the needs of my children. If I can turn my own grace and compassion to myself for just a moment, then I am much more able to give that same grace and compassion to my children and form a real connection.
Shannon, mother of 3 boys
Tennessee, USA
This was so wonderful! I do many parenting courses, read books, listen to stuff, and I needed this other level... I highly recommend this course!
Mother of 2 kids
Australia
FAQs
We will start on the 6th/7th of October with the calls taking place on Tuesday evenings at 7pm US EDT (changing to 6pm US EST on November 3rd with the end of daylight savings) which is Wednesday morning at 10am AEDT/Midday NZDT. Be sure to set your time zone when you register since this will ensure that your reminder emails and texts display the correct time where you are.
No problem. Recordings will be provided (usually within 24 hours), although the experience may be different. While some participants have shared that they get the most out of live sessions, others have appreciated the flexibility of watching recordings. The program consists of one weekly call time with a recording that will be sent within 24 hours, and we will be offering several options (different times/days) for our mid-program check-in call (see more details below), to accommodate participants in different time zones, as it is intended to be experienced live. Additionally, after you have completed the program, you will be invited to join a monthly support group at an affordable additional cost, where we plan to have two time zone options to make it feasible to join live from anywhere.
The program is designed to deliver information, experiential exercises and practices that work well live or recorded, as well as some time for live questions and processing. All the weekly calls are set for the one time mentioned above, except for a mid-program check-in call during week four, which will be held in place of the regular call, and is included in your registration price. You'll get a separate sign up link with two or three options, depending on the final number of participants: one will be offered at the usual call time, and another one in a more Euro-friendly time, and possibly a third option to accommodate everyone in a smaller, intimate support group setting.
There won't be any reading, listening or other "required work" outside of our call times. So, as long as you have 75 minutes to dedicate to the sessions/recordings each week, then you'll be able to fully participate in and benefit from the program! There will, of course, be the option to participate in our dedicated Facebook group, and you can spend as much or as little time as you like doing that. And it is highly recommended that you try out some of the practices as you go about your day to day, to start to incorporate them into your daily life. But you won't need to set aside large chunks of time for that. These are little practices that are designed to support us as we go about our normal everyday lives as parents. They may even save us time in the long run!
You are welcome to attend to your child(ren) during the call in any way you need to. You will be able to choose to hide your video if you are wanting privacy. And we will generally have participants muted, unless they are wanting to share experiences or ask questions, so we won't hear kids in the background either. Of course, if you miss anything, you will always be able to go back to the replay.
We are happily offering the program to mothers, fathers, and anyone else who is involved in raising children (e.g. grandparents, other caregivers).
Yes, it is relevant for parenting children of any age as it mostly applies to the parent's needs and perspective and can be adapted for being in relationship to any age child.
While the program is not designed specifically with neurodiverse or differently abled kids in mind, the information we will cover is just as relevant. We know from our own experiences that parenting kids with additional or different needs can be stressful at times, and neurodiverse kids are often particularly sensitive beings. This program helps parents with self-regulation and co-regulation which will foster attunement. In the previous round, both neurodiverse parents as well as parents of neurodiverse children felt that the program was beneficial for their situation.
No. This course assumes some level of understanding of connection/conscious/attachment/gentle parenting. We will cover some aspects of connection and play, as they relate to moving through stress responses, and we may share some general resources in the FB group. But for the most part, our focus is on the nervous system as it relates to parenting.
No. We will be offering a variety of exercises and explorations, both during the Zoom session and for "homework", and there will be opportunities to share your experiences and ask questions. But you have full choice regarding the format and the extent of your participation. During the Zoom session, you might choose to share via the chat function, or via unmuting yourself and speaking, or not at all. It is also your choice whether or when you wish to have your video on during the session. And you might find that just a little bit is enough for you, and we really invite you to listen to your body's wisdom about that, and go at your own pace. You are welcome to leave a session at any time, if you feel you've had enough for the day (we won't be offended!).
Yes, we will absolutely respect confidentiality in the creation of a safe container for the group. Recordings will be made of the live sessions (apart from week 4, which is a check-in call, intended to be experienced as live), and will be shared for viewing only by participants in your cohort of the program. The dedicated Facebook group will be private and for your cohort only. If you have worked with Sam or Angela as a client, or know us personally, we will not indicate that relationship or divulge anything confidential, and it will be up to you if you wish to share that with the group.
It can be so helpful to have parents on the same page in their parenting, and we welcome parents to participate in the program together! The price of the program allows one person per family to actively participate in the program by attending the live calls and/or joining the Facebook group. Your partner in parenting is welcome to view the recordings at no extra charge. However, should your parenting partner wish to participate more actively in the program, then we'd be happy to offer them a place in the program at half price.
Many people have experienced some kind of trauma. If you have experienced trauma that is still very "triggering" for you, or if you have developmental/attachment trauma, it is preferable that you have a history of support with an appropriate professional, or that you are currently in therapy with a licensed therapist. The program with Sam and Angela is intended to be educational, and may be transformational, but it does not take the place of individual therapy with a qualified psychotherapist. Contact us if you're not sure.
Yes, we both have experience working with people of diverse backgrounds, and we recognize all family structures as well as the importance of anti-racism in the raising of children. Although we are prioritizing our own social justice education, we acknowledge that we are not the best resources for those who have experienced the trauma of oppression and marginalization. We will include this in broad brush strokes as one of the fundamental ways in which many families experience stress, but it is not within the scope of this program nor in our lane as cis-het white women to directly address the resolution of racialized trauma and marginalization. We make every effort to create a safe space free from micro-aggressions and welcome ongoing feedback from participants.
Both Sam and Angela are available for one-on-one support at an additional cost, and we can refer you to other appropriate resources as needed. We recommend that you pace yourself, giving yourself time to get through the material in our program before diving deeper into this very consuming area of study and self development. We will recommend books and other resources to check out once the program is finished.
We really, really get this. Our aim as trained professionals is to provide a safe space above all else. We are transparent that parenting is hard for us at times too, and we are all in different places on our healing journeys. There is no obligation to share personally on any of the calls, but we do encourage you to ask questions when you have them. You can get a lot just from hearing about other people's experience.
Yes, we plan to run it twice per year, and the next round will be offered in early 2021. If you sign up for the interest list using the form below, you will receive details of upcoming rounds directly to your inbox. And, if you participate in this round and would like to join in again in a subsequent round (if we have room), we will be happy to offer it to you at a discounted rate.
Yes, we will be sponsoring a number of partial scholarships for marginalized people and those in need. Simply email us at [email protected] to tell us a little about you, and why you feel you need this program at this time.